Thanksgiving Stuffed Sweet Potatoes – A Clean Plate
[ad_1]

If you and your family do Thanksgiving, you're going to want leftovers this year! Honestly, I love these Thanksgiving-Stuffed Sweet Potatoes way more than I love any of the individual ingredients by themselves. Kinda like how a burger is better as the sum of its parts than just having meat, pickles, lettuce, and tomatoes on the same plate in separate bites. This dish is simple to throw together and is a great way to make all that extra food vanish. You can swap the braised collard greens for whatever kind of green your family likes to serve, or leave them out or use stuffing instead (there are AIP-friendly stuffing recipes out there if you need one). Similarly, you can replace the cranberry sauce with gravy. Whatever floats your (gravy) boat!
Need a Break From Cooking?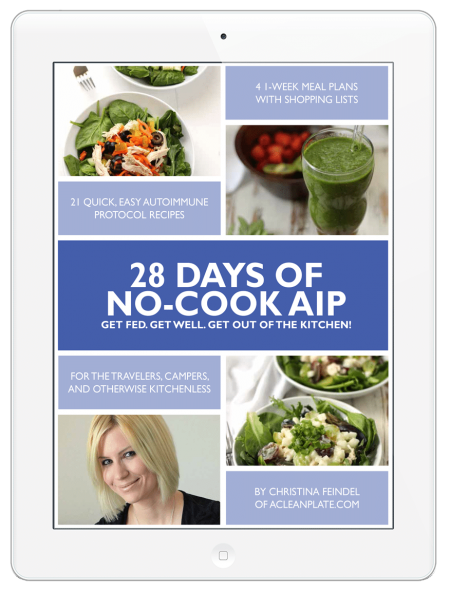 Whether you're traveling, moving, or just tired of spending so much time in the kitchen, 28 Days of No-Cook AIP can help. With four one-week meal plans designed for lazy days and/or a poorly-stocked kitchen, these simple dishes (including but not limited to salads, wraps, and smoothies) will make sticking to your autoimmune protocol diet during business trips, holiday travel, and times of illness or stress a lot easier! The e-book is now available as a digital download for $9.99.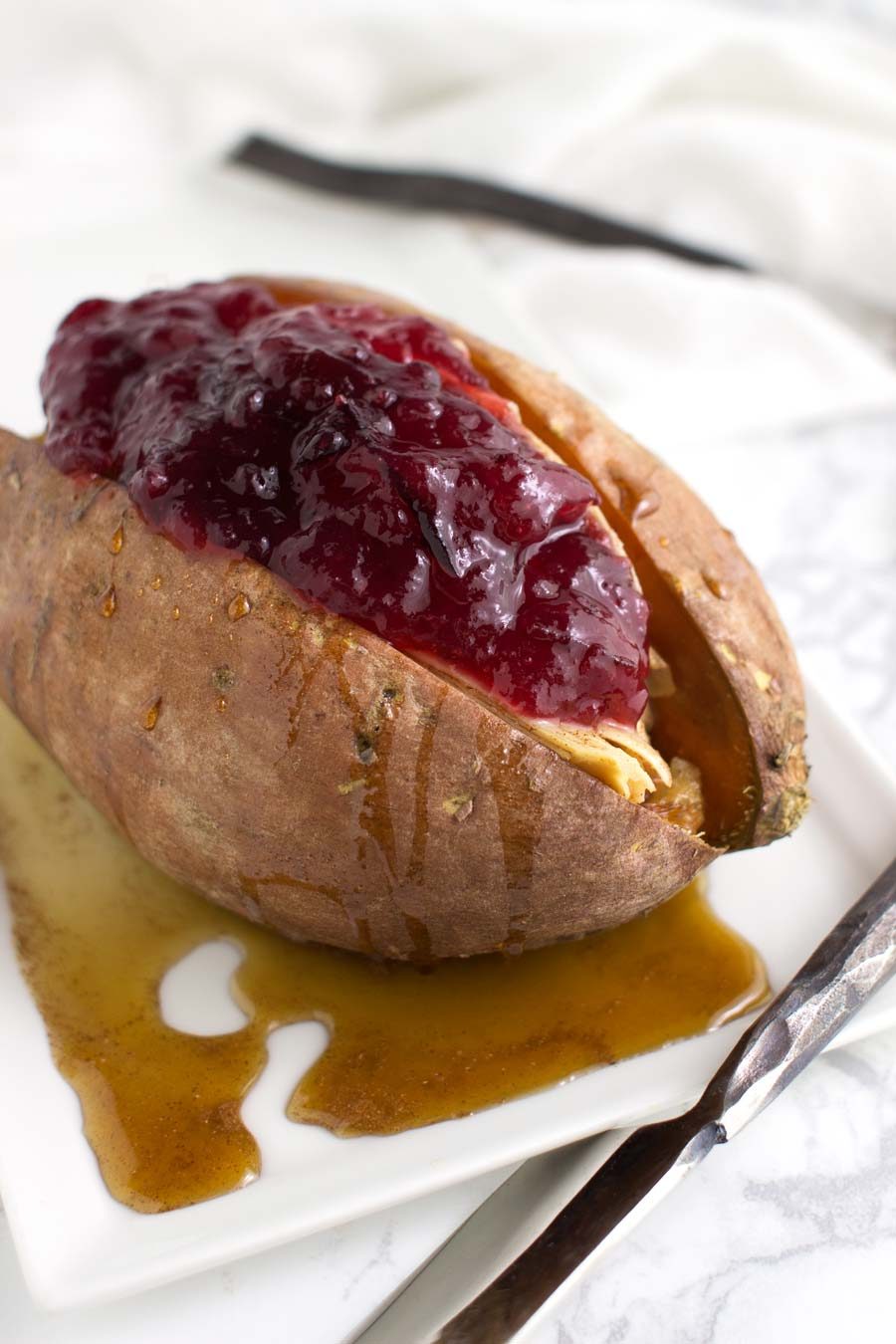 Turkey Dinner Sweet Potatoes
These Thanksgiving-Stuffed Sweet Potatoes are simple to throw together and a great way to make all those holiday leftovers vanish.
Instructions 
Preheat the oven to 375 degrees F. Cover the sweet potatoes in coconut oil and wrap in aluminum foil, then bake 45 minutes or until fork tender.

Meanwhile, warm up the leftovers on the stove or in the microwave so they're hot by the time the potatoes are done.

Cut a slit down the center of the sweet potatoes and gently pry them open, creating a pouch for the toppings. Drizzle with maple syrup and add a sprinkle of cinnamon.

Stuff the potatoes with turkey, collard greens, and cranberry sauce, then serve.
Tried this recipe?
Share and hashtag with #ACleanPlateAIP!
[ad_2]

Source link