65 Things Under $25 On Amazon That Are Legitimately Brilliant
Not only are these Amazon products seriously genius, but they're also affordable.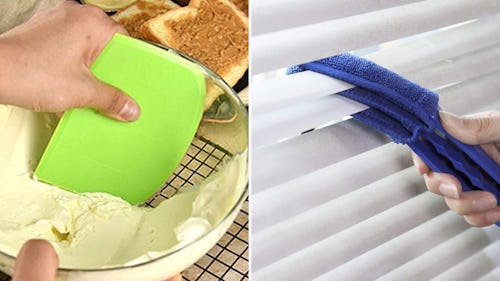 What makes you think, "Wow… that's brilliant," while scrolling through Amazon? Is it a helpful product that adds a bit of joy to your day, or is it something unique for under $25? Well, the items on this list give you the best of both worlds, because they're equally brilliant and affordable. From handheld blenders that double as travel mugs to foldable sink toppers that'll give you more space while doing makeup, these popular things will make you want to click on "Add to Cart" fast.
Keep scrolling to experience the brilliance of the following products (which, again, are under $25).
This Snap-In Outlet Cover That Doubles As A Night-Light
SnapPower Outlet GuideLight
Amazon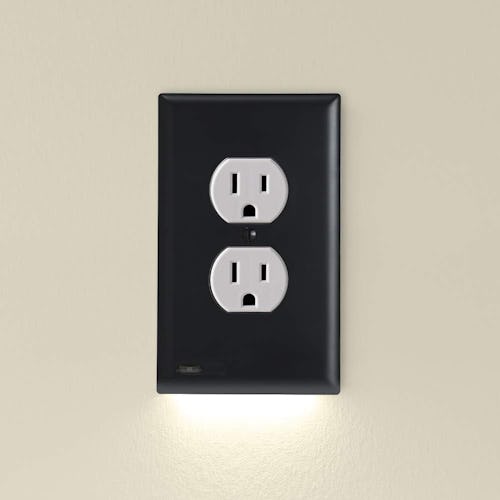 With this highly rated outlet cover, you're able to transform any duplex outlet into a sleek night-light. The snap-in design makes it simple to install without wiring, and the built-in light should automatically shine when it senses darkness. Plus, the cover itself is available in four shades, so you can choose one that best suits your existing outlets.
A Waterproof, Stick-On Blindspot Mirror To Widen Your View Of The Road
Ampper Blind Spot Mirror (Pack of 2)
Amazon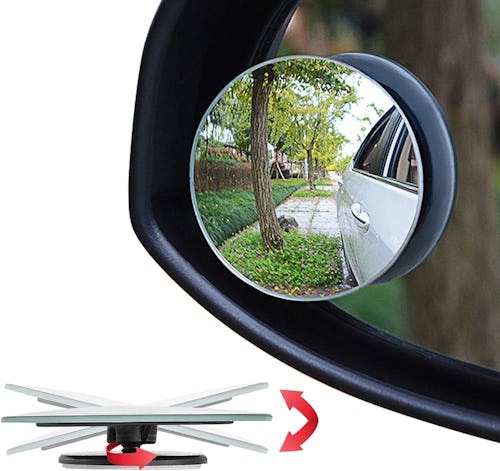 Not only does this durable, stick-on blindspot mirror have an IP65 waterproof rating, but its arched surface can be tilted and adjusted to help give you a better view of your surroundings while driving. The high-quality glass is designed to remain clear, and it includes 3M adhesive so that attaching it to your car is a total breeze. Two arrive in each pack, which has over 14,000 five-star Amazon ratings.
The Rechargeable, Clip-On LED Ring Light For Your Phone Or Laptop
GearLight Selfie Ring Light for Computer or Phone – Iphone Compatible LED Lighting for Laptop Webcam, Video Recording – Rechargeable Circle Clip on Ringlight – Cute Stuff & Room Decor for Teen Girls
Amazon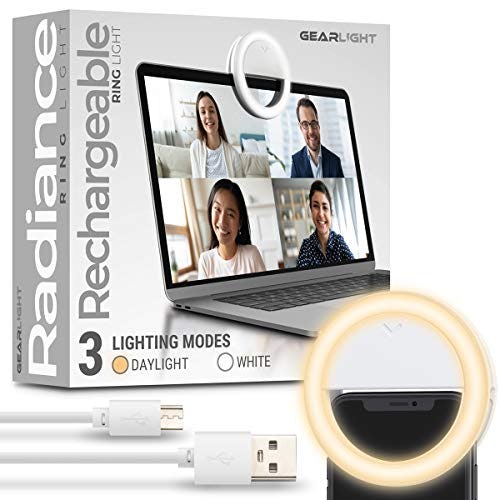 Whether it's clipped onto your laptop, phone, or vanity mirror, this ring light will help brighten the view while taking selfies or video calls. In fact, the LED bulbs are brightness adjustable — and there are three main colors to choose from: warm, daylight, and white. Not to mention, it's rechargeable, so you don't have to worry about replacing any batteries.
This Phone Mount That'll Make Your Screen More Visible On Planes
Perilogics Universal in Flight Airplane Phone Holder Mount
Amazon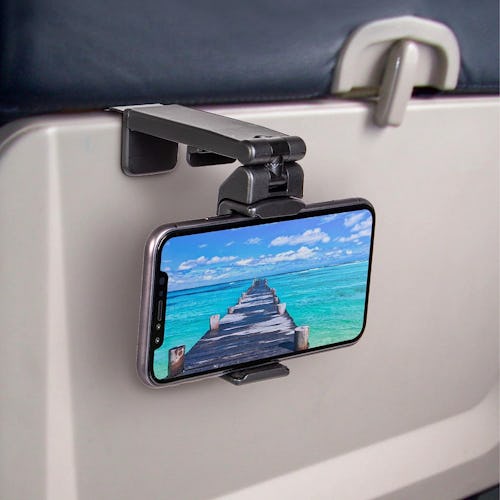 This phone mount is attached to a durable clamp that's designed to be secured onto the tray table in front of you, making it simple to watch movies while flying. It can be rotated 360 degrees, giving you the option to watch the screen at whichever angle you prefer — and it can fit most phone sizes. You can even prop the mount onto a table for easy movie-watching once you get to your destination.
The Liquid-Free Laundry Detergent Sheets That Come In A Recyclable Box
Sheets Laundry Club Laundry Detergent Sheets (50-Pack)
Amazon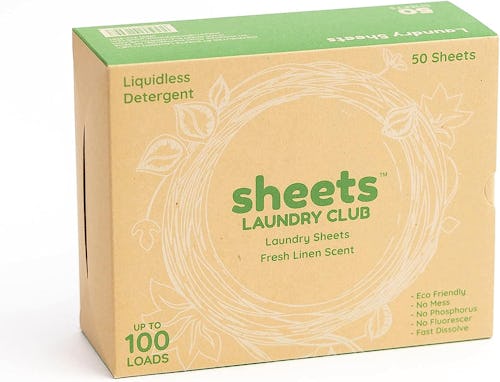 These laundry detergent sheets are totally liquid-free, and one box of 50 can wash up to 100 loads of laundry. Each eco-friendly, dye-free sheet dissolves quickly while in the wash (regardless of the water temperature) while cleaning fabrics and leaving them smelling fresh. Plus, they arrive in a box that can be recycled.
This Fan-Favorite Exfoliating Towel From Japan
GOSHI Exfoliating Shower Towel
Amazon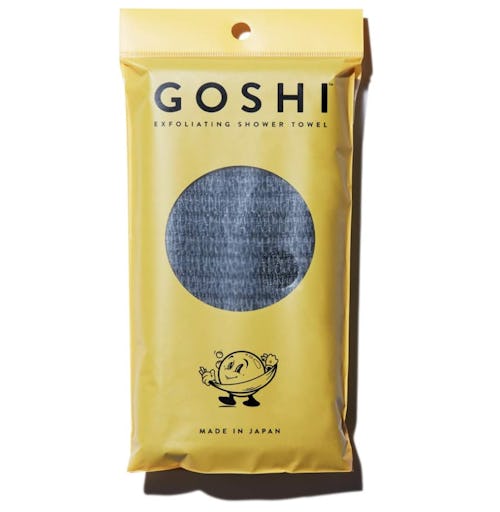 The key to smooth, baby-soft skin? This fan-favorite exfoliating towel from Japan. Long enough to stretch across your entire body, the GOSHI towel allows you to easily exfoliate all over — even tricky, hard to reach areas like your back. Though it's coarse enough to remove patches of built-up skin and help unclog congested pores, it's also gentle enough that it won't cause irritation. And it dries incredibly quickly, so you don't have to worry about it sitting around wet and harboring mildew. Thus far, over 10,000 Amazon shoppers have awarded it a perfect five-star rating.
A Set Of Sticky Tabs To Keep Your Notebooks & Schedules Organized
Vanpad Divider Sticky Notes Tabs
Amazon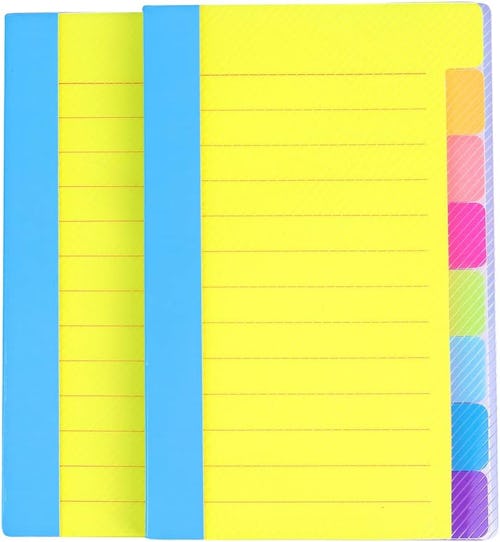 Whether someone in your family is headed back to school or you simply love writing things down in notebooks the old fashioned way, these sticky tabs will help keep things oh-so organized. Sold in a pack of two, with 64 tabs in a pack, it's an incredible value — you're getting 128 sticky tabs for less than $10, which is enough for several members of the family. They're easy to remove if needed, too, and come in lots of fun colors so you can easily color-coordinate your pages.
These Travel-Friendly Perfume Containers So You Don't Have To Choose Between Scents
Rosarden Travel Mini Perfume Refillable Atomizer Container (4-Pack)
Amazon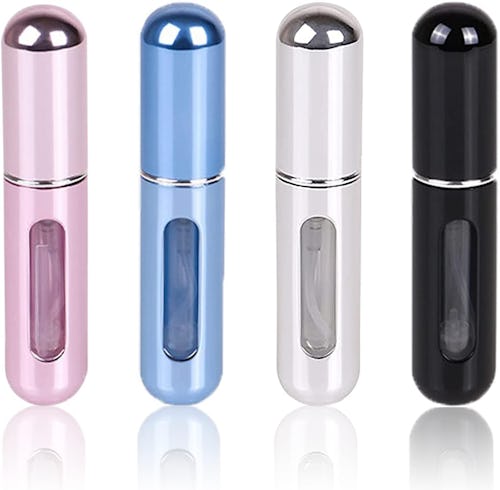 Most of us only travel with one bottle of perfume because they tend to be so bulky. But with this four-pack of refillable perfume containers, you can bring four of your favorite scents with you wherever you go. Also perfect for keeping in your gym bag, daily tote, or office desk, these perfume atomizers are sold in packs of two, three, and four — all for less than $10 — and are housed in leak-proof bottles. They're easy to fill, too — you can find the exact instructions here.
These Best-Selling Pillowcases That Are Gentle On Skin & Hair
Bedsure Satin Pillowcases (2 Pack)
Amazon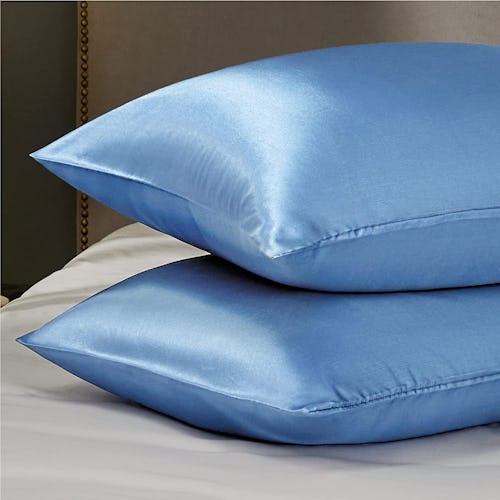 Not only do satin pillowcases look (and feel) luxurious, but they also have all sorts of purported benefits. Mainly, satin and silk pillowcases are said to be better for your skin and hair, because they're much softer, gentler, and less prone to friction. That means less tangles and knots when you wake up, and no more morning pillow creases on your face. And in the world of satin pillowcases, this pair from Bedsure is among the most popular — over 200,000 Amazon shoppers have awarded them a perfect five-star rating, and they also boast over 15,000 glowing reviews.
Available colors: 37
Available sizes: standard, queen, king
A "Smart" Notebook That's Infinitely Reusable
Rocketbook Smart Reusable Notebook
Amazon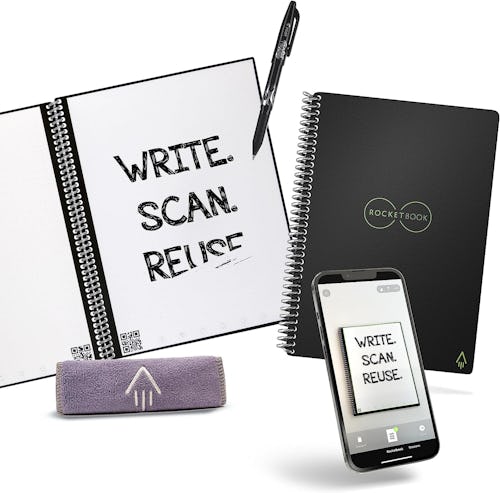 This digital notebook allows you to feel like you're writing by hand, but it offers high-tech conveniences — like the ability to save your work to the cloud, share with others, and reuse infinitely (which also makes it much more eco-friendly than a traditional notebook). To erase your work, simply wipe it down with a damp microfiber towel. It's sold in two "styles" — executive or letter — and comes in lots of colors, from brights to neutrals.
A Mirror That'll Never Fog Up In The Shower
HoneyBull Shower Mirror Fogless for Shaving with Razor Holder
Amazon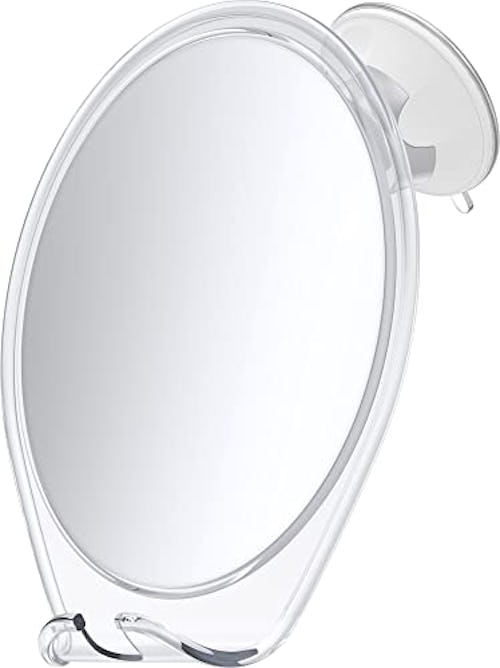 Recommended Story For You :